About US

---
Our Awesome Journey
It all began on a journey through the Western States in the late 1970s. George Salter was five years old. The eldest son of a pioneering health food entrepreneur, he helped his father deliver mills and whole grains. Younger brother, James Salter, was newly born. Growing up in Escondido, California, the brothers enjoyed their childhood. They were always outdoors: exploring nature, backpacking, and eventually becoming Eagle Scouts.
In the fall of 1995, with the backing of a soccer scholarship, George left his hometown to study at Dominican College. It wasn't long before James – a basketball player – followed in his brother's footsteps. Reunited at Dominican, the brothers earned their bachelor's degrees. They then completed Dominican's MBA program, which emphasized sustainable development. As part of their education, and with the encouragement and support of new friends, George and James traveled the world. Between them, the brothers learned from the sustainability practices of dozens of cultures spread over six continents and 70 countries.
The brothers soon found their place in finance. Fresh out of law school, George started working at a financial planning firm in 2002. James worked as a family wealth manager in Berkeley. In 2007, George and James teamed. It was a time of considerable change for the financial industry. Out of the carnage, the brothers saw an opportunity to combine their focus on finance with their passion for sustainability.
George and James went back to their roots and found their calling. They returned to their alma mater – which had grown into Dominican University of California – to volunteer in the Green MBA program. The brothers supported the group initiative of creating a private equity fund focused on green companies. This vehicle would augment Dominican's curriculum by training students to analyze local companies, identify good investments, and share their suggestions with green entrepreneurs. It would, in turn, benefit the community by creating an outlet for start-up capital.
For George and James, Blossom symbolizes the realization of a lifelong passion. The brothers' childhood adventures, schooling, travels, and industry experience have coalesced in the demonstration of the benefits of sustainable investing. They have seen it practiced from the beaches of Uruguay to the goldfields of Africa. Now, with the creation of Blossom Wealth Management, George and James bring their expertise to others who are eager to do well by doing good.

---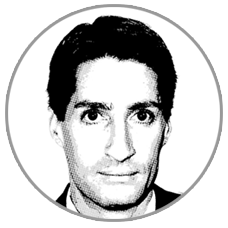 George Salter, JD, MBA, CFP® – CEO, Co-Founder
Call: 925.946.9999
Email: george@blossomwm.com
George's education began when he earned a soccer scholarship to Dominican University of California in San Rafael. First, George pursued his Bachelor of Arts in Political Science. He then stayed at Dominican to study business, graduating with an MBA in International Finance/Sustainable Development. Realizing how often legal issues arise in the business world, George completed his education at the University of San Diego, School of Law. He earned his J.D. in December 2001.
These graduate studies laid the foundation for the global investment program that George runs today. Whether working for a gold mine in Ghana, traveling extensively through Spain and Brazil, or learning about winegrowing in the Rhinegau region of Germany, George was constantly aware of the interconnected global economy. These experiences, combined with advanced research on behavioral finance during law school, have given George a truly unique perspective on financial planning and wealth migration.
George has been a financial advisor since February 2002. Over the years, he has assisted his clients – and his colleagues' clients – in creating and implementing complex estate and business succession plans. He is a CERTIFIED FINANCIAL PLANNER™, CFP®.
Today, George helps business owners, corporate executives, and other individuals manage their assets. Consistent with his sustainable background, George is an advisor who incorporates triple bottom line investment principles during portfolio creation. He believes that the companies able to compete in the 21st century will be conscious about how they impact society and the environment in addition to potentially being profitable financially.
Outside the office, George is active with several non-profits and community organizations. George was previously an adjunct faculty member at Dominican, teaching a personal finance course. He previously participated on two Business Advisory Boards: the first at his alma mater and the second at Benedictine College in Atchison, Kansas. In his free time, George is a soccer enthusiast, inspired chef, and house project extraordinaire. He and his wife Nicole live in Alamo, CA with their two sons, Heathcliff and Julian.

---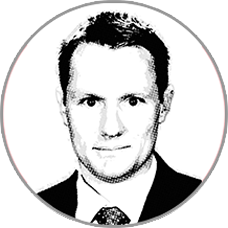 James E. Salter, MBA, AIF® – COO, Co-Founder
Call: 925.833.9999
Email: james@blossomwm.com
James joined the team in 2007. Prior to becoming a financial advisor, he spent seven years developing web based businesses and working as a family wealth manager in Berkeley. He provides investment planning and asset management strategies for institutions, trusts, endowments, corporate executives and high-net-worth families.
James graduated Summa Cum Laude from Dominican University of California with a Bachelor of Arts in Business Administration and a Concentration in International Business. He also earned his MBA in Global Strategic Management with a focus on sustainable development. While attending Dominican, James played on the Men's basketball team in the California Pacific Conference. In 2009, he was asked to return to Dominican as an adjunct instructor in the business department. He taught a course titled, "General Principles in Personal Finance." In addition, James serves on the Alumni Board, where he focuses on career development by arranging internships.
Originally from San Diego, James has lived in the Bay Area since 1997. He enjoys meeting entrepreneurs and clean tech professionals to learn more about their businesses. On the weekend, he can be found playing his guitar, snowboarding, cycling, trail running, scuba diving, golfing, and planning adventure photography. Like his two older brothers, James is an Eagle Scout who astounds his wife; by tirelessly working on projects at their San Ramon home. James and his wife Allison share their home with two daughters and a son.
James is a passionate traveler. He has visited Argentina, Australia, Austria, The Bahamas, Barbados, Bolivia, Brazil, the British Virginia Islands, Canada, Chile, China, Costa Rica, Croatia, Cuba, Curacao, The Czech Republic, Denmark, Dominica, Egypt, Estonia, Fiji, Finland, France, Germany, Greece, Guatemala, Hong Kong, Hungary, India, Italy, Jamaica, Kenya, Liechtenstein, Malaysia, Malta, Mexico, The Netherlands, New Zealand, Nicaragua, Norway, Panama, Paraguay, Peru, Poland, Portugal, Russia, Singapore, Slovakia, Spain, Sweden, Switzerland, Tanzania, Thailand, Turkey, Uruguay, the United Kingdom, the U.S. Virgin Islands, and Vatican City.
---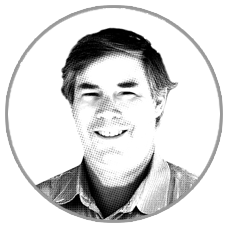 Craig Braemer, MS, CFA®, CFP®, Portfolio Manager
Call: 925.899.1093
Email: craig@blossomwm.com
Craig's education began at California Polytechnic State University, San Luis Obispo. During his five years of college, he received two degrees, one in Financial Management as a B.S. and the other in Accounting from the Business School. He did this while playing soccer for three years for the School's Division Two soccer team. After graduating, he worked a couple of years in the investment world at Merrill Lynch, but upon leaving Craig decided to improve his educational background further and build a solid financial and investment foundation for his future. While working at Franklin Templeton Investments, RWB Advisory Services and Fisher Investments over the coming 8 years; Craig improved his educational foundation during these eight years by starting and then completing his Masters in Financial Services from Golden Gate University, acquiring the CERTIFIED FINANCIAL PLANNER™ or CFP® designation and completing the Chartered Financial Analyst designation or CFA®. During a number of these years he was working on all three programs simultaneously. In addition to the additional education background, these original four firms helped Craig build a significant investment and financial planning base which has been very useful in his career and in working with clients.
All of this work and education drove him to follow his passion further into the stock market and investment analysis and he started working at a small investment management firm, Fisher Investments, as an analyst. After six years, he joined a larger organization, Merus Capital Management, a division of Bank of California to improve his analytical skills and follow more specific industries. This firm, after several name changes, became HighMark Capital Management, owned by Union Bank where he worked for almost 24 years. During this time he was a Research Analyst, Assistant Fund Manager – HighMark Growth Fund, Portfolio Fund Manager – HighMark Growth Fund, Director of Investments, Senior Portfolio Manager and Investment Executive. During part of these 24 years, he also ran an investment strategy called Relative Dividend Yield for both institutional and high net worth clients of HighMark Capital Management.
During the second half of his time at HighMark Capital Management he participated on the firm's Asset Allocation Committee (AAC) which was the guiding force overseeing the Firm's asset allocation for all of their clients. He was a voting member on this committee throughout his time on the Committee. This combined with his role as Director of Investments led him to present to groups of clients and participate in other group events representing HighMark.
In recent years, Craig focused primarily on managing portfolios and providing financial planning advice directly with clients ranging from retirees, trusts, corporate executives, foundations, pension plans while he worked at HighMark Capital Management. He also continued his research efforts by following two sectors of the S&P 500 Index for HighMark's internal equity research team. These two sectors were Utilities and Real Estate Investment Trusts – REITs. His research would be used in building all client individual stock portfolios in these two sectors by the other 20 portfolio managers. Finally, Craig built one of HighMark's first Socially Responsible Investment portfolios with client's and managed that client's money directly. Outside the office, Craig is very active with one non-profit Group – BetterInvesting.org – and helps in several other community organizations.

---
Contact us for a free, no obligation, 30-minute financial consultation.